Can filler on show – Enterprise Tondelli at BeerX 2020 on the 11-12th March stand 187, 191-192 and Brew LDN 27-28th February
This year Enterprise Tondelli have taken three stand spaces to exhibit a rotary 6/1 craft can filler/seamer rated at 25 cans per minute. With the launch of the canning machine in 2018 Enterprise have supplied a number into the UK market and seen a steady demand for this unit and the larger 3,000 cph unit. This rotary counter pressure machine features enclosed CO2 purging of the cans and counter pressure filling for reduced oxygen pick up. This continuous movement machine also has CO2 gassing before the lid is added. Very importantly the seaming of the can end is mechanical with an inverter-controlled motors and a mechanical cam to ensure high seam integrity. An inline rinser can be added along with labeller and any other packaging options you may require to give a complete line. The machine has a small footprint and a very affordable price so why compromise – come and see the machine! Higher speed canning lines up to 80,000 cph are also available.
Enterprise Tondelli have been supplying bottling, canning and kegging lines since 1977 from single machines to complete turnkey projects.
From their full range of equipment including depalletiser, labellers, packers and conveyors Enterprise also offer tunnel pasteurisers and have supplied a number in the last 12 months. The smallest unit available is 10 square meters for 1500 bottles. This guarantees product integrity. Alternatively Enterprise can supply flash pasteurisers.
Videos of automatic packing equipment such as boxers, wraparound cartonner or shrink wrappers will show labour saving or increased line efficiency equipment available.
Examples of new bottling and canning line projects completed by Enterprise this year will be demonstrated from a 1,500 bottling line to a turnkey 25,000 bottles per hour project. We supply beer bottling lines from 600 bottles per hour to 72,000 bottles per hour and all sizes in between.

Enterprise Tondelli have a full design service so we can the check space required and also ergonomics to give the most efficient project as possible. We welcome the opportunity to discuss your requirements from single machines to complete lines. We look forward to your visit. If you are unable to visit then check out our website to see the full range and also recent case studies.
Come and visit us ! For an appointment please phone or email and we will be happy to accommodate you. LOCATION : Exhibition Centre – Liverpool, L3 4FP. Stands 187, 191 and 192.
Date : 11-12th March 2019 Tickets : http://www.beerx.org/delegates/member-choice.asp
OR IF YOU CAN'T WAIT till then why not visit us at Brew/LDN The biggest beer festival in the UK at the Old Truman Brewery in London 27th and 28th February 2020. Brew/LDN – From the founders of Craft Beer Rising.
Brew LDN, a new, utterly comprehensive and independent beer festival that will set a new benchmark as it showcases 150 of the world's very best brewers, quality street food and a fantastic music programme from 27th – 29th February 2020.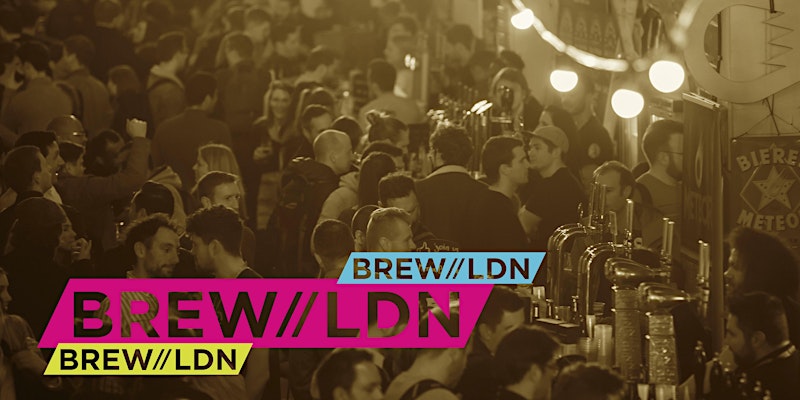 This hotly anticipated date in the UK beer festival calendar will incorporate three days, two trade sessions – see Enterprise Tondelli on stand 8 in the trade section. Plus public sessions with 200 exhibitor stands as well as a pop up pub, featuring music acts from DJ ARTWORK, GREG WILSON, OLD DIRTY BRASSTARDS, and more celebrated headliners TBA.
Brew LDN will take place at The Old Truman Brewery in London and is set to give a huge platform to the industry's finest innovations in independent brewing, cider production, spirits, snack stands and street food. 8000 members of the public are set to attend this welcoming, eye-opening and unforgettable beer experience, so make sure you're one of them.